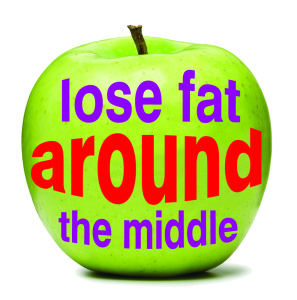 Next courses and workshop
If you have stubborn weight around your middle, or just want to establish healthier eating habits to keep you in healthy shape for good, we have 2 options for you
12 week Lose Fat Around The Middle course
Starting again in Dublin in Spring 2017, dates tbc
In Galway, starting Tues 31st Jan at 6.30pm and 8pm , Wed 1st Feb at 9.30am and 11am
Ideal for those who have tried and failed to change shape in the past and need regular support. Meet in a small friendly group every week to learn about healthy eating, identify your dietary downfalls and establish healthier habits you can maintain for good.  Our Nutrition team review your food diary and help you to make changes that suit your lifestyle and tastes.  Read more about our 12 week course here.

1 day Lose Fat Around The Middle workshop
In Dublin, date tbc
In Galway on Saturday 28th January. 10am – 5pm

Ideal for those short of time who need the motivation, encouragement and knowledge to kick start a healthier lifestyle.  In this practical one day workshop our Nutritionists will share their top tips for changing your shape and establishing healthy habits for good.  You will leave the workshop with lots of nutrition knowledge and a food and lifestyle plan that suits you.  Learn more about our 1 day workshop here.
Are you struggling to lose the stubborn weight around your middle?
Are you ready to make a positive, permanent change that will help increase your health and wellbeing?  To assist you in your journey to better health and a better shape, we are pleased to offer our one day Lose Fat Around The Middle workshops and 12 week courses, providing  you with the tools necessary to transform your health and shape for good.
If you've ever been on a diet before, you may have experienced initial success, but found that you could not maintain the diet in the longer term.  You may be wondering how Glenville Nutrition will be any different from the other programmes you've tried. With us, the defining difference is our desire to help you to take control of how and what you eat, so that healthy choices become second nature.
Instead of wasting time with calorie counting, meal replacement bars and saving points for "treats," we'll help you to make the lifestyle changes necessary to develop healthier eating habits that you'll maintain for good. Once you realise that diet plans are temporary quick fixes that set you up for failure, you'll know that adopting a "this is my lifestyle" mindset is the solution to your weight loss challenges.
Are you carrying too much weight around your middle and risking your health?
Try this simple test to check if you are carrying too much fat around your middle.YOUR WAIST SHOULD MEASURE LESS THAN 50% OF YOUR HEIGHT E.g. if you are 5'6'' your waist should be less than 33 inches
Take a piece of string and measure your height.
Fold the string into half
This should fit comfortably around your waist
Carrying too much weight around your waist increases your risk of cardiovascular disease, cancer, alzheimers, diabetes and other chronic health conditions.
Based on Dr. Marilyn Glenville's internationally bestselling book Fat Around The Middle and How To Lose That Bulge For Good, the workshop will teach you the principles of healthy eating.
You will find out
Which foods to eat and which to avoid
How and why having fat around the middle increases your risk of high blood pressure, heart disease, Alzheimer's, Type 2 diabetes, cancer and especially breast cancer
How to read food labels
How much you should be eating
How to overcome fatigue, binges, irritability, and cravings
Which exercises will help you to burn the most fat
How you can overcome barriers to change
Which minerals and vitamins are key in helping you shed unwanted pounds
How to keep the weight off once you've lost it
How you can be a more mindful eater
Need ongoing support?
If you need ongoing support to help you make and keep up dietary changes, you may prefer our 12 week healthy eating course.
Our  Lose Fat Around The Middle courses and workshops are easy to follow and give you the support you need to change what and how you eat for good.
There's no time like the present to transform your health and shape.
Don't delay – book your place on our next Lose Fat Around The Middle course today.  Call us on 01 4020777 or email info@glenvillenutrition.ie
Don't just take our word for it. This is what participants say…
"Go on the course, well worth it.  You will feel so much better in every way" E.D., Dublin
"My overall health and well being have improved so much and recent blood tests indicate the same", F.E., Galway
"I'm fitting into clothes I never thought I would, and just feeling SO much better!" C.D., Galway
"What makes this course different is that months later  I have maintained the lost inches.  I understand so much more about health, nutrition, and lifestyle", P.S., Dublin
Our terms and conditions here
Next courses
Next courses start in autumn 2016.  For more information email us on info@glenvillenutrition.ie or call us on 0818 911200